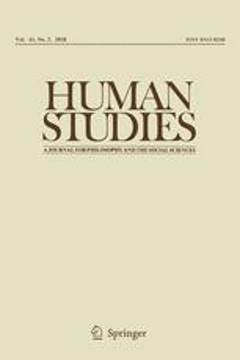 Explicating the key notions of copresence and verification in relation to Husserl's use of the term direct to describe empathy
pp. 157-174
Abstract
Zahavi and Gallagher's contemporary direct perception model of intersubjectivity has its roots in the phenomenological project of Edmund Husserl. Some authors (Smith in Philos Phenomenol Res 81(3):731–748, 2010; Krueger in Phenomenol Cogn Sci 11:149–173, 2012; Bohl and Gangopadhyay in Philos Explor 17(2):203–222, 2014) have utilised, and criticised, Husserl's model of direct empathic perception. This essay seeks to correct certain misunderstandings of Husserl notion of direct empathic perception and thus, by proxy, clarify the contemporary direct perception model, through an exegesis of Husserlian texts. In the first half of this essay I clarify the analogy between the directness of regular material object perception and the directness of empathic perception via a clarification of Husserl's notion of co-presence. I argue that contemporary renditions of Husserl's account which stress the dis-analogy between these two types of perception (Smith 2010; Krueger 2012) are based on a superficial and incorrect rendering of Husserl's notion of co-presence. In the second half of this essay I clarify the notion of verification. I argue that, for Husserl, behaviour does not verify mental life. Instead, empathic verification occurs via the relation between concepts and intuitions. In my conclusions I show how contemporary authors misunderstand the fundamental nature of Husserl's account of empathy because of the downgraded status of psychic life within contemporary cognitive science.
Publication details
Published in:
(2017) Human Studies 40 (2).
Pages: 157-174
DOI: 10.1007/s10746-016-9414-4
Full citation:
Williams Heath (2017) "Explicating the key notions of copresence and verification in relation to Husserl's use of the term direct to describe empathy". Human Studies 40 (2), 157–174.